Published: 08 August 2019

Hits: 627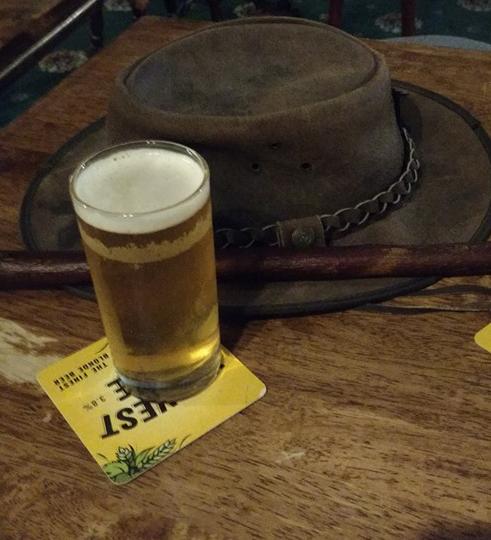 Brother Rabbit from Thornbridge. A pleasant enough beer but not a patch on the Bluebird.
"Thornbridge" said Max, "Wheres that?"
"That's the name of the brewery Max, I don't think its a place, well it might be as well, but this Thornbridge is in Bakewell."
"That," said Max is where the tarts come from."
"Er, well I'm not sure we're allowed to say that any more Max and anyway they're not tarts they're puddings."
"Oh" said Max "so it's ok to be fattist"
"No, no, no, I didn't mean that, I wasn't talking about ... about ..."
"Tarts", said Max, "You wern't talking about tarts?"
"No, well yes, I was talking about tarts, but.."
"Not all tarts are puddings?" ventured Max.
"Well obviously not but"
"Tarts are alright so long as they're not puddings?"
"No, well yes, both tarts and puddings are ok, but your Bakewell tart is not a tart... It's a pudding and it's upside down."
"The tart is the wrong way up? said Max.
"Yes"
"So you claim an apriori right to decide which way up you should have a tart?" said Max.
"Not a tart a pudding."
"So it's ok to have an upside down pudding?" said Max.
"It's ok for both tarts and puddings to be upside down."
"Really" said Max, "then why mention it all?"
There was a long pause. "Have they returned to having treats on the bar?" said Max.
"No".
"And you haven't started a campaign?"
"No."
"Well perhaps I could have a tart then" said Max, "or a pudding?"
"They don't have tarts, or puddings here Max"
"Hrrumph" said Max, "then I have nothing to do here except lie under the table farting"
Subscribe to this content and receive updates directly in your inbox.
author
: Clifford W Fulford
Written by Clifford W Fulford